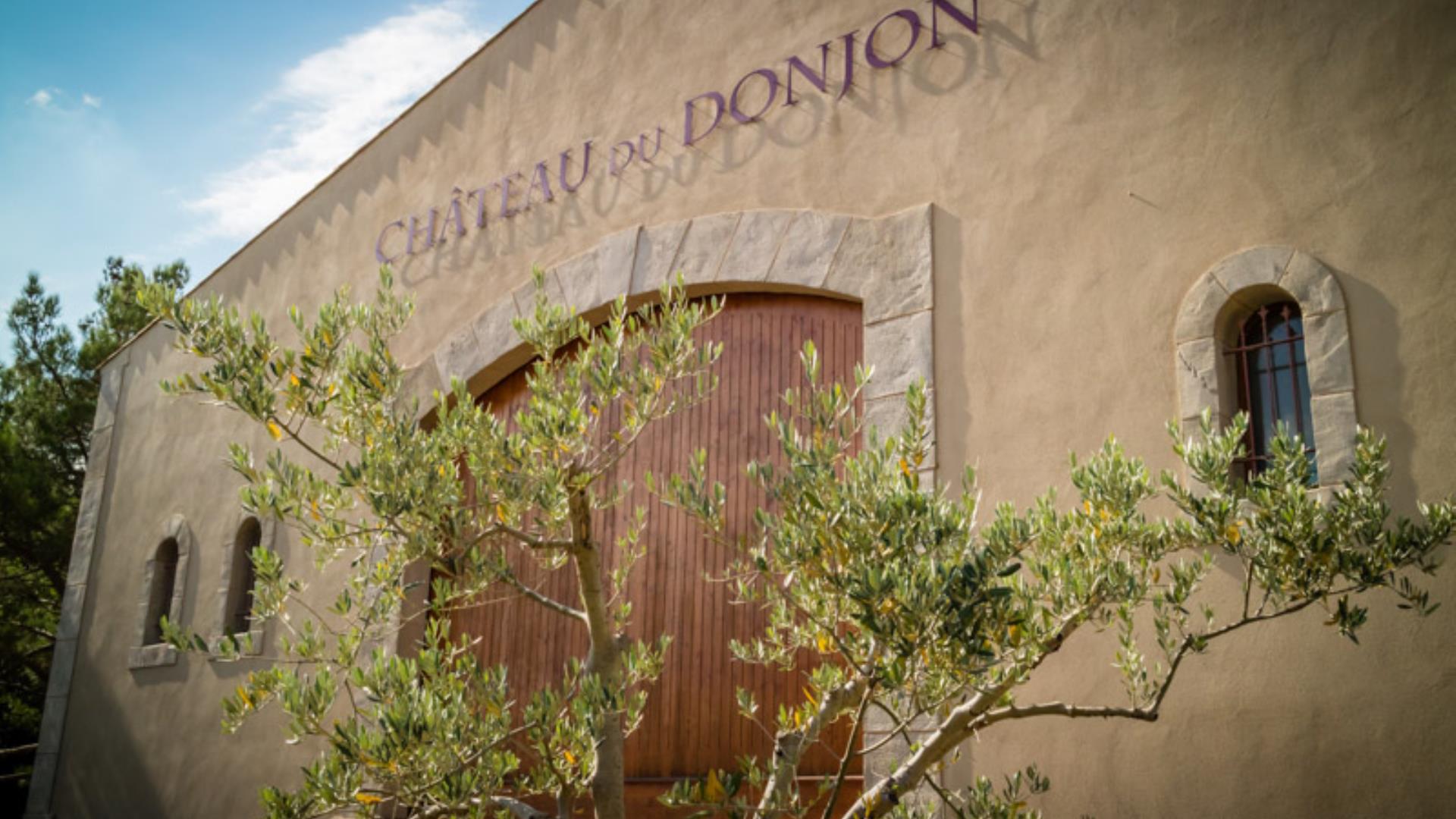 CHATEAU DU DONJON
Wine sales from the vineyard
Presentation
Former outbuilding of the monks of the Caunes-Minervois Abbey, this family-run estate was named after the ancient Château de Bagnoles and its picturesque XIIIth century dungeon.
Located just 12 km to the North-East of Carcassonne on the Clamoux region, the estate stretches over 60 ha (30 of which are in the Minervois area).
It notably grows Mediterranean grape varieties such as the Grenache or Carignan, produced according to different processes.
"Our strength is in this subtle blend between authenticity and technology" claims Jean PANIS.
Open on Saturdays-Sundays and Bank Holidays on appointment.
CHATEAU DU DONJON
2 allée Galinière
BAGNOLES 11600
Openning Time(s)
From the 02/01/2021 to the 31/07/2021
| | | |
| --- | --- | --- |
| Monday | 10:00 - 12:00 | 14:00 - 18:00 |
| Tuesday | 10:00 - 12:00 | 14:00 - 18:00 |
| Wednesday | 10:00 - 12:00 | 14:00 - 18:00 |
| Thurday | 10:00 - 12:00 | 14:00 - 18:00 |
| Friday | 10:00 - 12:00 | 14:00 - 18:00 |
| Saturday | | Closed |
| Sunday | | Closed |
From the 23/08/2021 to the 31/12/2021
| | | |
| --- | --- | --- |
| Monday | 10:00 - 12:00 | 15:00 - 18:00 |
| Tuesday | 10:00 - 12:00 | 15:00 - 18:00 |
| Wednesday | 10:00 - 12:00 | 15:00 - 18:00 |
| Thurday | 10:00 - 12:00 | 14:00 - 18:00 |
| Friday | 10:00 - 12:00 | 14:00 - 18:00 |
| Saturday | | Closed |
| Sunday | | Closed |
Practical information
Pets allowed
Group allowed (30 maximum people)
Payment method
Money transfers