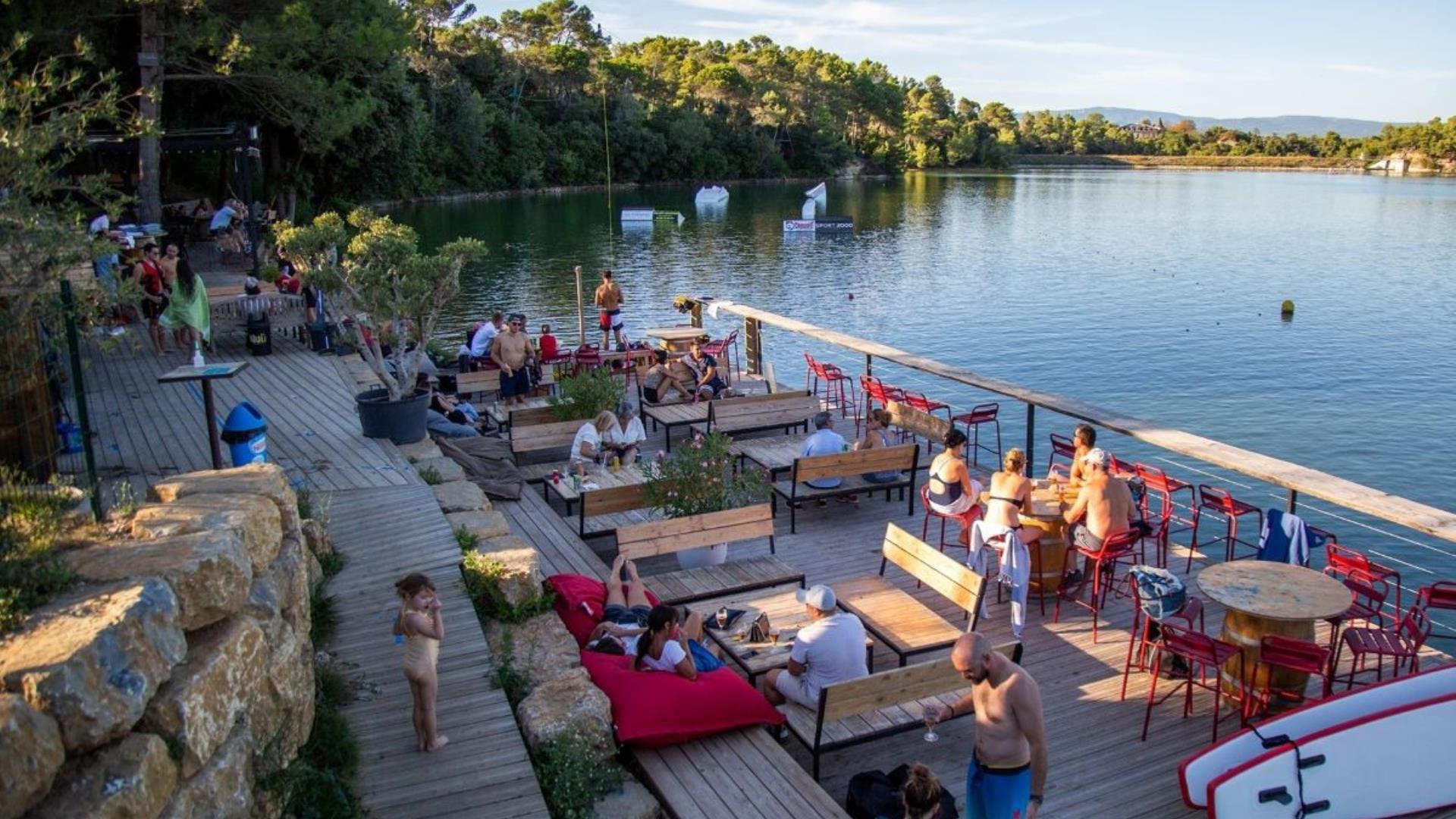 TÉLÉSKI DE CARCASSONNE
Bar-restaurant
Presentation
Nautical ski lift restaurant located on Lac de la Cavayère 10 minutes from the city of Carcassonne.
You will find 3 very pleasant terraces overlooking the lake.
Come and eat tapas, grilled meats, salads in the shade for lunch and also enjoy the magnificent site every evening. You can eat on large tables, lounges - tables, on a barrel with friends. Also on high chairs overlooking the lake or simply in the poufs.
Good quality cuisine with local products in the most pleasant atmosphere of Carcassonne.
TÉLÉSKI DE CARCASSONNE
Lac de la Cavayère
CARCASSONNE 11000
Openning Time(s)
From the 01/05/2021 to the 30/09/2021
| | | |
| --- | --- | --- |
| Monday | | 12:00 - 20:00 |
| Tuesday | | 12:00 - 20:00 |
| Wednesday | | 12:00 - 20:00 |
| Thurday | | 12:00 - 20:00 |
| Friday | | 12:00 - 20:00 |
| Saturday | | 12:00 - 20:00 |
| Sunday | | 12:00 - 20:00 |
From the 30/04/2022 to the 30/09/2022
| | | |
| --- | --- | --- |
| Monday | | 12:00 - 20:00 |
| Tuesday | | 12:00 - 20:00 |
| Wednesday | | 12:00 - 20:00 |
| Thurday | | 12:00 - 20:00 |
| Friday | | 12:00 - 20:00 |
| Saturday | | 12:00 - 20:00 |
| Sunday | | 12:00 - 20:00 |
Practical information
Pets allowed
Group allowed
Bar
Terrace
WIFI
Service deliveries
Equipment
Bar
High chair/booster seat
Terrace
Amenities
Wifi Internet access
Reservations for external services
Seminar
Themes
Tapas bar
Bar lounge
Warm food outlet