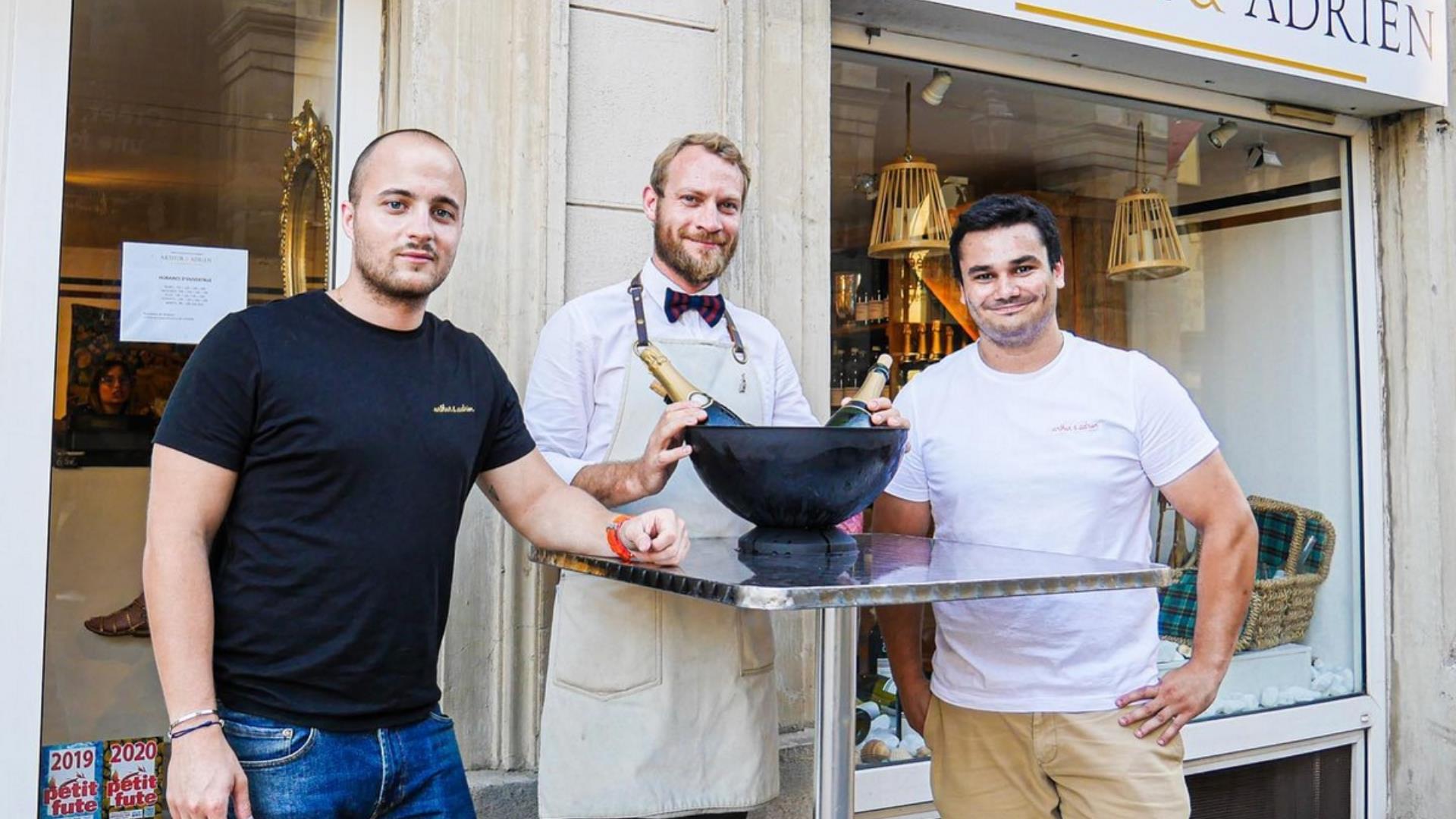 ARTHUR AND ADRIEN
Cellarman
Presentation
As nugget hunters, the two wine merchants travel through the vineyards in search of exceptional wines that they sell in their shop in Carcassonne.
Arthur and Adrien also work with winegrower partners to produce some of their wines. The two friends have an oenologist on their team who has vinified in Napa Valley (California) and in Bordeaux, and who selects and blends the best juices with them in order to offer their customers exceptional batches.
Home delivery possible.
ARTHUR AND ADRIEN
27 ter rue du Docteur Albert Tomey
CARCASSONNE 11000
Openning Time(s)
From the 01/01/2021 to the 31/12/2021
| | | |
| --- | --- | --- |
| Monday | | Closed |
| Tuesday | | 10:00 - 19:00 |
| Wednesday | | 10:00 - 19:00 |
| Thurday | | 10:00 - 19:00 |
| Friday | | 10:00 - 19:00 |
| Saturday | | 09:00 - 19:00 |
| Sunday | | Closed |
From the 01/01/2022 to the 31/12/2022
| | | |
| --- | --- | --- |
| Monday | | Closed |
| Tuesday | | 10:00 - 19:00 |
| Wednesday | | 10:00 - 19:00 |
| Thurday | | 10:00 - 19:00 |
| Friday | | 10:00 - 19:00 |
| Saturday | | 09:00 - 19:00 |
| Sunday | | Closed |