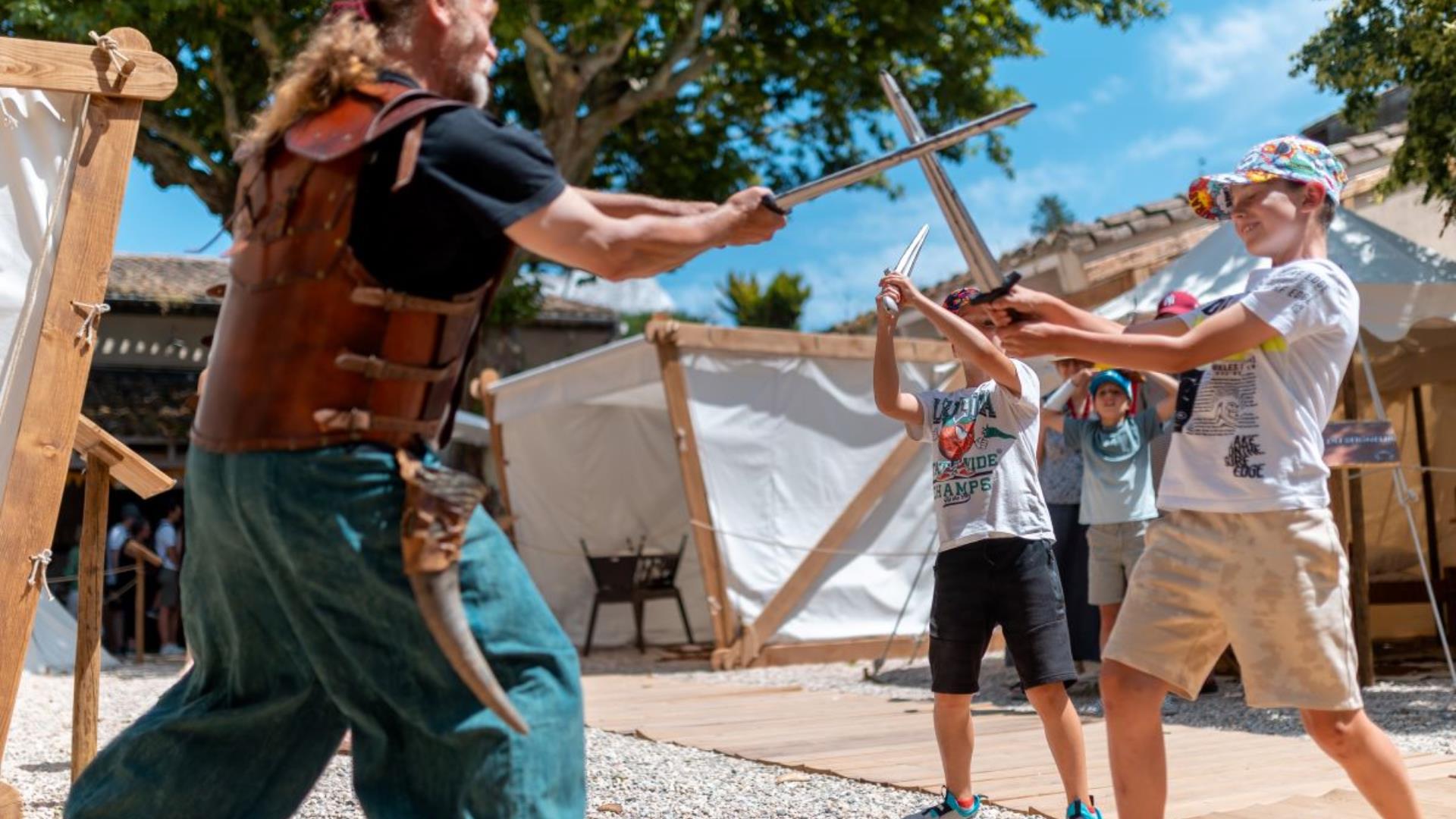 WORKSHOP KNIGHT'S JOURNEY
Cultural activities
Presentation
The Parcours du Chevalier workshop a unique moment to reveal all the medieval arts in a small group of 6 children maximum with a trained facilitator. To discover every Wednesday, weekends and school holidays.
Demonstrate your bravery and strength with this workshop. It's time for you to become a brave knight and understand all the parries of sword fighting. Name your weapon of choice and discover all its secrets to be the most valiant.
Your host will give you his tips for the most effective attacks but also to protect you from your assailant. You will then become a real knight with your dubbing ceremony.
Swords loaned by the Municipal Tourist Office of Carcassonne during the workshop.
WORKSHOP KNIGHT'S JOURNEY
27 rue du plô
CARCASSONNE 11000
Book online
Practical information
Group allowed
Young audience
Prices
Minimum price
(in €)
Maximum price
(in €)
6€
6€