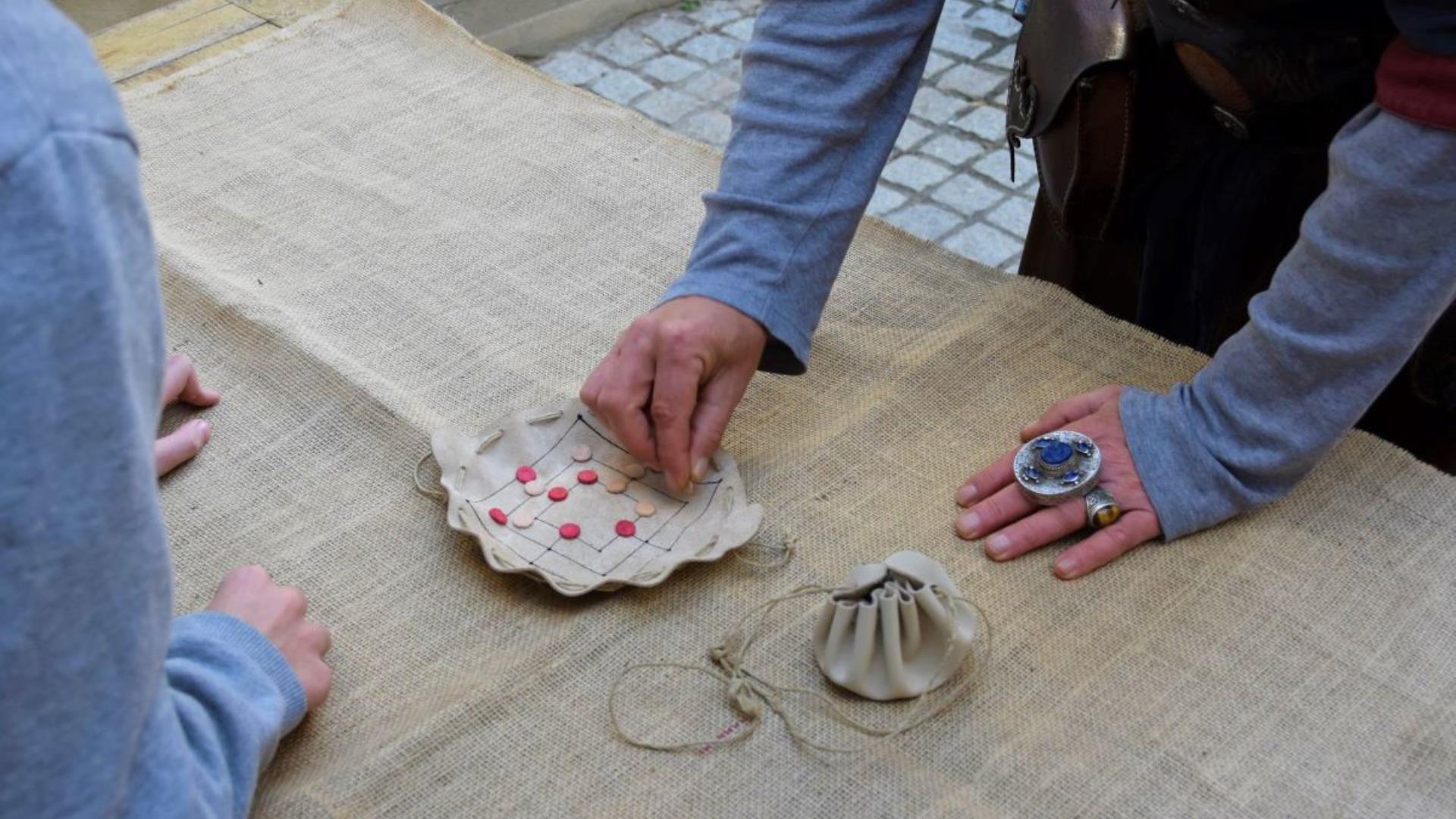 MEDIEVAL WORKSHOP: CREATION OF A KNIGHT'S GAME BOURSE
Cultural activities
Presentation
WORKSHOP CREATION OF A KNIGHT'S GAME BOURSE
The workshop Creating a Knight's Game bourse is a unique moment to discover all the medieval arts in a small group of maximum 6 children with a trained facilitator.
Listen to your facilitator tell the history of board games since the dawn of time and draw your own medieval game inside the purse. You will be told the rules of the game as well as some little secrets. Very easy to take with you, this small leather pouch will allow you to play as the knights did during their moments of relaxation, alone or with their friends.
A nice game to take everywhere with you that will last through time!
MEDIEVAL WORKSHOP: CREATION OF A KNIGHT'S GAME BOURSE
27 rue du Plô
CARCASSONNE 11000
Book online
Practical information
Group allowed
Young audience
Prices
Minimum price
(in €)
Maximum price
(in €)
12€
12€