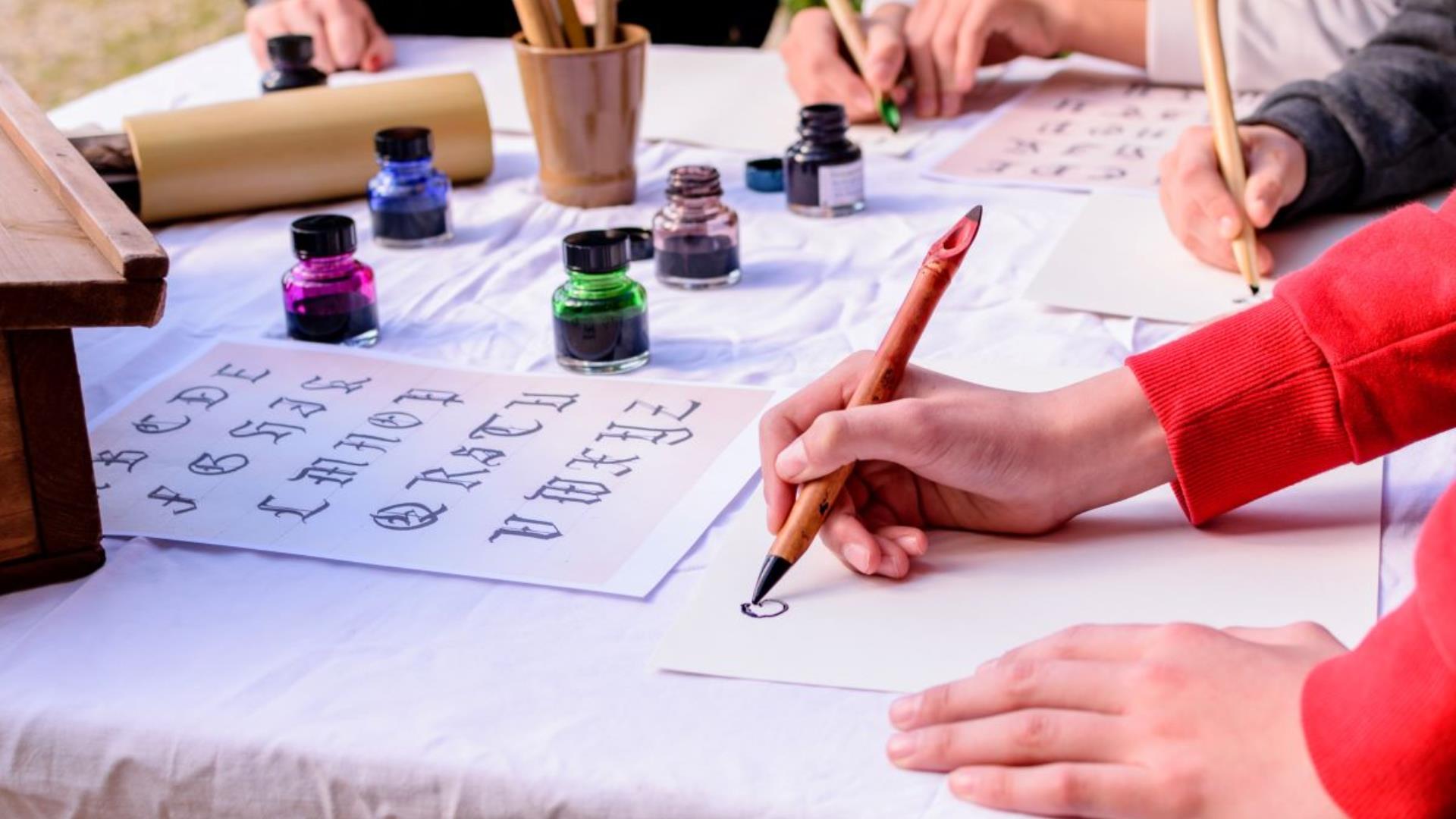 MEDIEVAL WORKSHOP: CALLIGRAPHY
Cultural activities
Presentation
The Calligraphy workshop a unique moment to reveal all the medieval arts in a small group of 6 children maximum with a trained facilitator. To discover every Wednesday, weekends and school holidays.
The magic happens...
a point, a line, a curve, slowly letters take shape, the reed pen, this bevelled reed, dips into the ink and runs over your sheet. Let your imagination and creativity run free. On the advice of your facilitator, words in beautiful writing are already appearing on paper made by hand in a nearby mill.
Here is a nice bookmark to keep or to offer as a souvenir of this initiation to the art of writing, which will make you an artist.
MEDIEVAL WORKSHOP: CALLIGRAPHY
Impasse Agnès de Montpellier
CARCASSONNE 11000
Book online
Practical information
Group allowed
Young audience
Prices
Minimum price
(in €)
Maximum price
(in €)
7€
7€