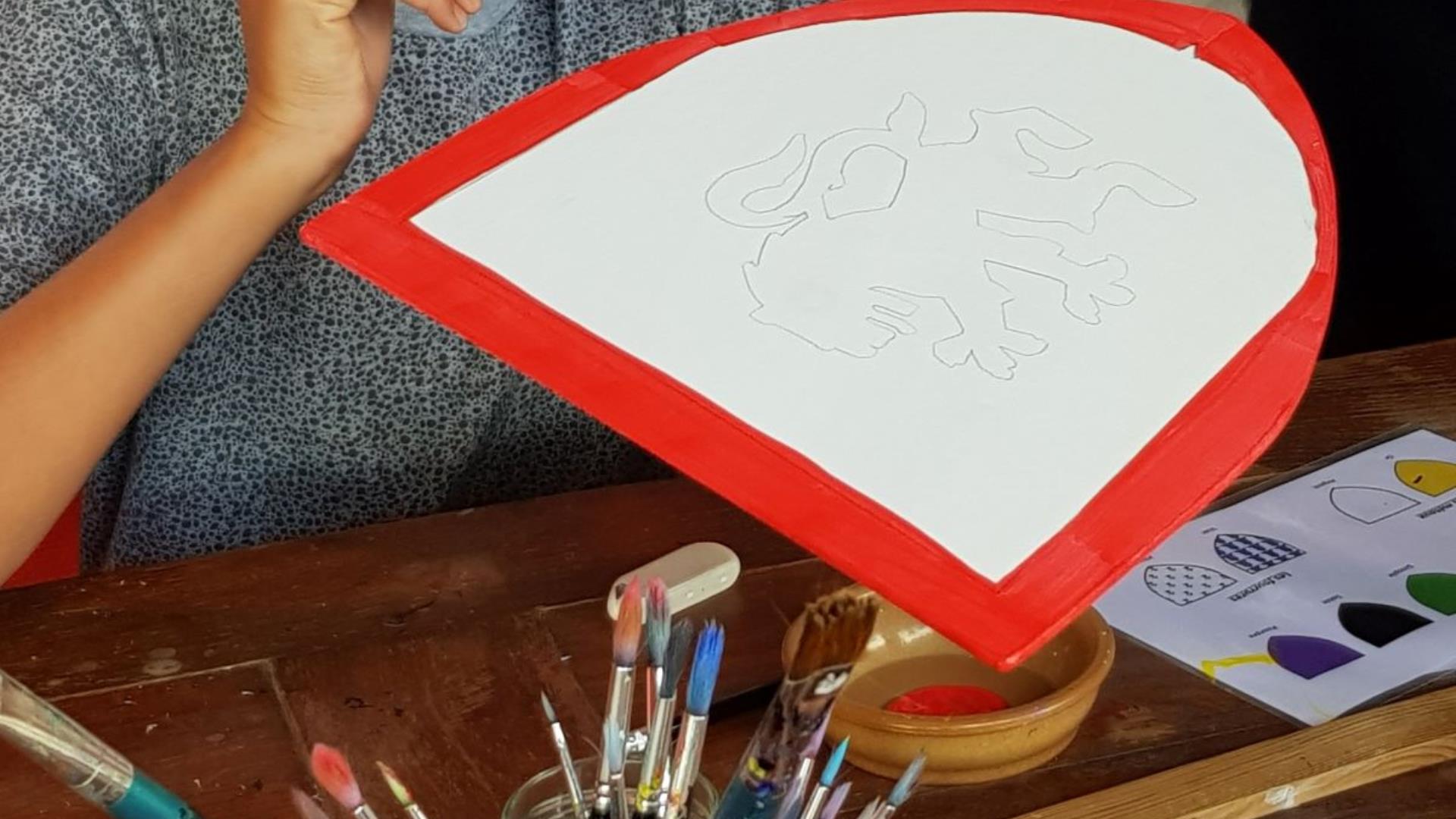 HERALDIC WORKSHOP
Cultural activities
Presentation
The Heraldic workshop a unique moment to reveal all the medieval arts in a small group of 6 children maximum with a trained facilitator. To discover every Wednesday, weekends and school holidays.
Heraldry is the science of the coat of arms. But what is a coat of arms?
In the middle of the Middle Ages, soldiers covered themselves with distinctive colored signs to be able to recognize each other on the battlefield. During knight tournaments, the "Herald" described and announced the knights entering the tournament, recognizing them by these signs. This is the birth of Heraldry. You will discover in this workshop the different coats of arms from the Middle Ages to the present day and soon the symbols used will no longer hold any secrets for you. You can then draw and create, with the help of your facilitator, your own coat of arms on a wooden shield. It's up to you to personalize it with your arms and create your family's coat of arms!
HERALDIC WORKSHOP
27rue du plô
CARCASSONNE 11000
Book online
Practical information
Group allowed
Young audience
Prices
Minimum price
(in €)
Maximum price
(in €)
12€
12€