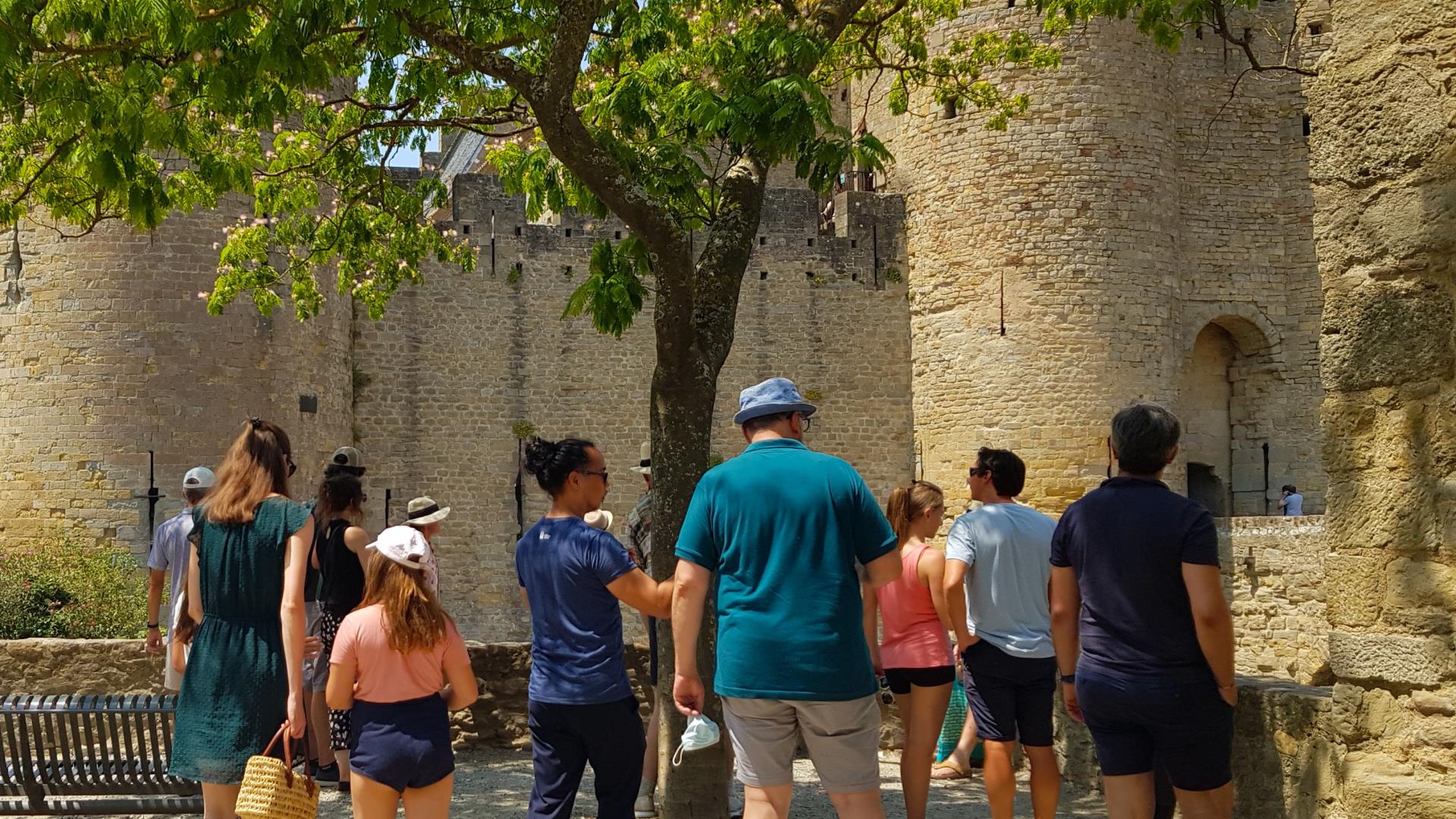 GUIDED TOUR OF THE MEDIEVAL CITY OF CARCASSONNE
Guided tour
Presentation
The city has always protected its inhabitants.
Discover the history and secrets of this fortress that has survived centuries, wars and epidemics. In a small group of 22 people maximum, our guide will apply all the security barrier measures, to make you discover the rich history of the City of Carcassonne. From the ramparts to the exterior of the Basilica of St Nazaire, via the Château Comtal, from the outside only, immerse yourself in the heart of this powerful city unique in Occitania.
The visit lasts 1h15 and is carried out by a Guide Lecturer.
GUIDED TOUR OF THE MEDIEVAL CITY OF CARCASSONNE
21 rue Cros Mayrevieille
CARCASSONNE 11000
Book online
Date(s)
The 21 December 2023 at 14:00